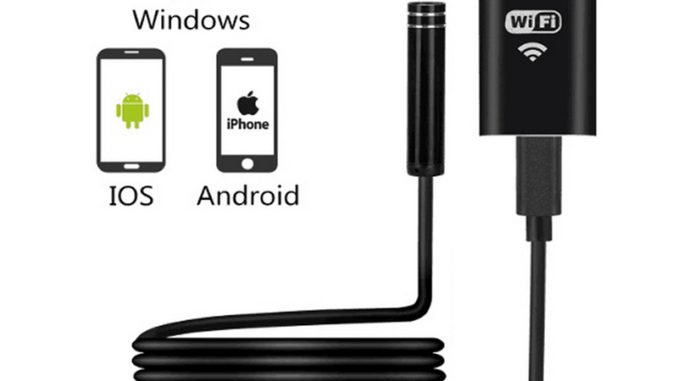 The range of useful tech products emerging from NZ's free trade deal with China continues to grow in leaps and bounds, with the latest being a very useful tool for professionals, tradies or anyone who's ever needed to retrieve something from a sink or drain.
Launched only four weeks ago is a new HD endoscope camera that can reach on a cable down drains, inside walls, hard to reach spots etc. The camera cable either plugs into your smartphone screen or broadcasts images on WiFi for the whole team to watch.
I can see builders, plumbers, sparkies, farmers, building inspectors, engineers, mechanics and DIY enthusiasts would find the endoscope useful, not just because of its high-def 8-LED camera, but also the tool attachments – a mirror, a magnet and a hook – that allow users not just to see the problem but possibly fix it.
We had a new shipment in last week and have already sold half of them. If you want to see it in action, check this out:
The other item in the toolkit is a rugged smartphone. My teenage daughter paid $350 for a Samsung J5 last year, her third phone in 18 months because of fractured screens. This time I thought I'd buy a Spark mobile insurance policy for $10 a month. Fat lot of good that did. Daughter dropped phone again last week and killed it. Been paying out for nearly a year (do the maths) months only to be told there's a $150 excess on top of the $120 in premiums for a phone now retailing at $299. That's an insurance "payout" of $29 and my "contribution" of $270.
So instead of filling Spark's coffers yet again for a pretty but weak phone, I told said daughter she was getting our latest phone. You'll find it difficult to break this, I told her:
To see more on either of these items, read more here